RSPO-certifiering för Produktionskedjan för palmolja
Användningen av palmoljeprodukter har ökat snabbt de senaste åren, så har även medvetenheten om hållbar odling och påverkan på lokalbefolkningen, miljön och ekosystemet. Då det finns ett ökande behov av att visa på miljöansvaret för de metoder som används vid odling och produktion av palmolja vill de som arbetar inom branschen, producenter och handlare, förvissa sig om att palmoljeprodukterna de köper inte orsakar skada och är noggrant testade enligt RSPO-systemet. Genom att köpa certifierade palmoljeprodukter kan kunderna försäkra sig om att produkterna efterföljer praxis för hållbara metoder.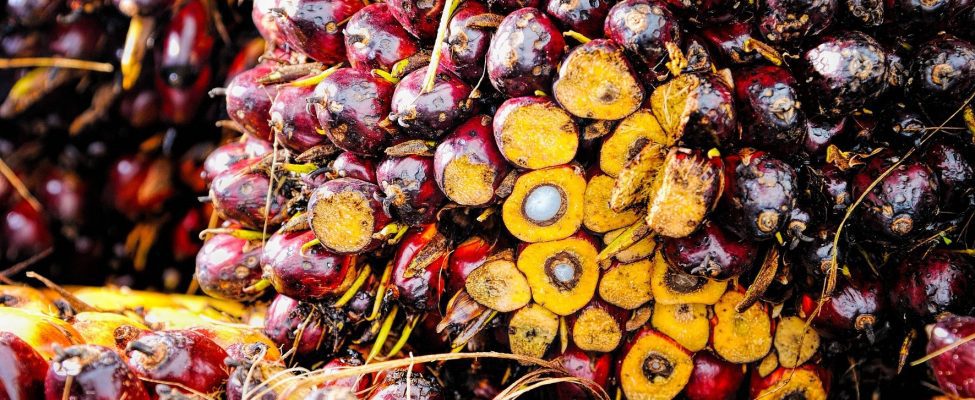 Vad är RSPO?
Roundtable on Sunstainable Palm Oil (RSPO) (Rundabordssamtalen om hållbar produktion av palmolja) etablerades för att förbättra metoderna för produktion av palmolja och säkerställa spårbarheten av palmoljeleveranser från palmplantager till slutprodukt.
Hur erhåller man en RSPO-certifiering?
För att bli certiferade behöver företaget implementera ett effektivt och spårbart system för produktionskedjan som möter kraven för RSPO-systemet. BM Certification tillhandahåller
RSPO-certifieringar för produktionskedjan i samarbete med IBD Certifications Ltd.
Kontakta oss för mer information.
Varför certifiera enligt RSPO:s certifieringssystem?
RSPO-certifikatet intygar att företagets produkter som innehåller palmolja kommer från palmplantager som drivs på ett ansvarsfullt sätt. Certifikatet medger att företaget använder RSPO:s varumärke på sina produkter. RSPO-certifiering är applicerbar för alla mat- och hushållsprodukter som innehåller palmolja, palmkärnolja eller produkter som härstammar från dessa. RSPO-certifikatet gäller för företag i alla faser av produktionskedjan fram till slutkonsument.
Genom att välja RSPO-certifiering kommer ni att:
Visa ert stöd för att skydda miljön;
Försäkra att producenter och återförsäljare genom hela produktionskedjan uppfyller kraven för hållbar användning palmolja i produkter;
Hjälpa konsumenter att välja produkter som bidrar till ansvaret att skydda miljön;
Stärka er position på marknaden.
SIMILAR SERVICES THAT YOU MAY BE INTERESTED IN:
Vill du stänga formuläret?
Data kommer inte att sparas eller skickas.
Send us a message
Thank you! We have received your application!
We will get back to you shortly.