ISO 22000
Food safety management system
Food safety and its potential endangerment is a topical issue for everyone. The consumer must be ensured that the food they are consuming is safe and comes from known origin. At the request of the public, any business in the food chain must be responsible for food safety and must carry out the preconditions for self-monitoring risk assessment in accordance with the standards.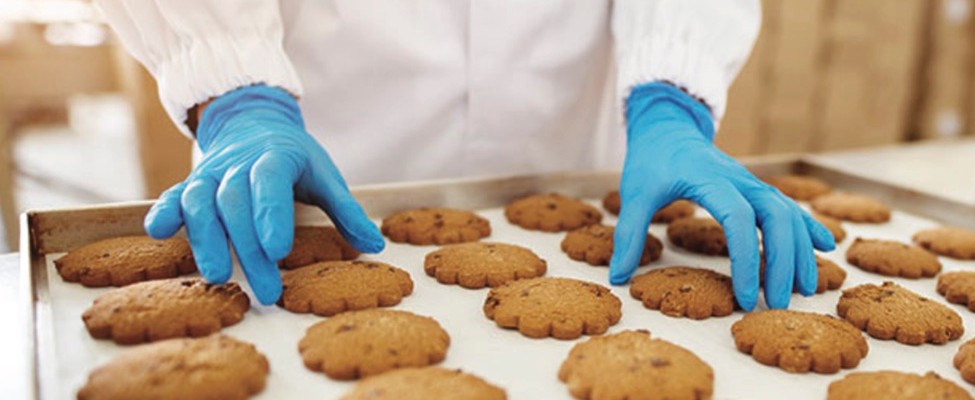 What is ISO 22000:2018?
ISO 22000:2018 is an international food safety management system standard, which has been developed using the ISO High-Level Structure (HLS). The HLS is common to all new ISO standards and provides the best compatibility of the ISO 22000 standard with other standards, easing the implementation and integration of the management system and, thus, providing greater value to users.
ISO 22000 in combination with the core elements of the ISO 9001 (quality management) and the HACCP (Hazard Analysis and Critical Control Point) systems demonstrates a organization's commitment to providing consumers with safe food.
ISO 22000 certification will ensure compliance with procurement qualification requirements in cases where the certification of a food safety management system is a selection criterion in competitions.
How to obtain the ISO 22000 certification?
To be certified, the organization needs to implement an effective food safety management system that meets the requirements of the ISO 22000 standard. As an accredited certification body, BM Certification can provide you with training on the requirements of the ISO 22000 standard, as well as provide the certification services.
Contact us for more details.
Why certify according to the ISO 22000 standard?
An independent ISO 22000 certification in your organization, considering the existing food safety management system, will be the basis that will combine and systematize the methods and types of control processes. Therefore, the circulation of safe and harmless food will be guaranteed in the organization in accordance with the requirements of regulatory enactments.
By choosing the ISO 22000 certification, you will:
reassure the consumer of your commitment to strict food safety practices;
improve communication and mutual understanding of food safety requirements from raw material suppliers to food distributors;
improve operational efficiency;
ensure compliance with regulatory requirements, and improve the food safety risk management;
promote business development by offering new products and fulfilling contractual obligations;
ensure a successful combination with other standards, such as ISO 9001, ISO 14001 and HACCP;
receive a third-party evaluation of the HACCP system.
SIMILAR SERVICES THAT YOU MAY BE INTERESTED IN:
Vill du stänga formuläret?
Data kommer inte att sparas eller skickas.
Skriv till oss
Tack, ditt meddelande har mottagits!
Vi återkommer till dig inom kort.