ISCC International Sustainability and Carbon Certification
Hållbar utveckling har en allt viktigare roll i utvecklingen av industri- och jordbrukssektorn för att säkerställa att företagens produktionsprocesser har minsta möjliga påverkan och skada på miljön, att utvinningen av råmaterial är spårbar samt att social hållbarhet är viktig. Samtliga av dessa aspekter täcks av den internationella hållbarhets- och koldioxidcertifieringen (ISCC – International Sustainability and Carbon Certification) som tjänar som bevis för företagets hållbarhetsarbete gentemot kunder och samarbetspartners.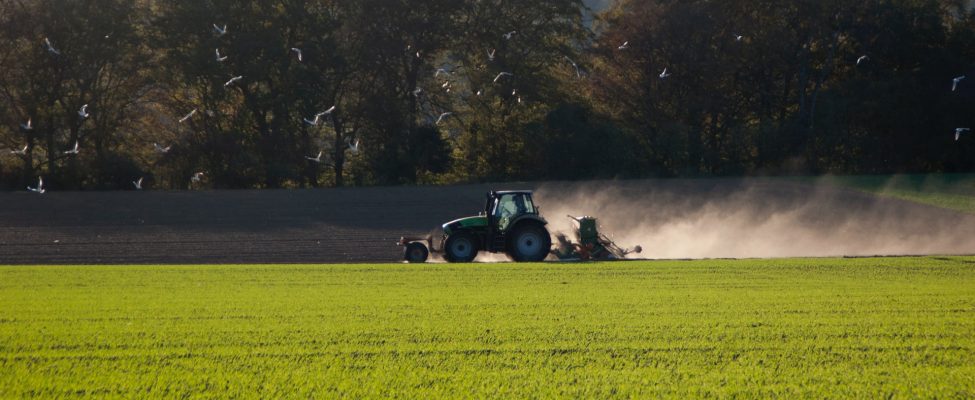 Vad är ISCC-certifieringssystemet (International Sustainability and Carbon Certification system)?
International Sustainability and Carbon Certification (ISCC) är ett certifieringssystem för hållbarhet gällande alla råvaror och marknader inom jordbruk och skogsnäring. Systemet följer Europeiska kommissionens direktiv för förnybar energi (Renewable Energy Directive (RED)) och bränslekvalitet (Fuel Quality Directive (FQD)). BM Certification erbjuder revisioner och certifieringar för internationell hållbarhet inklusive god praxis och hållbar produktion i enlighet med kraven för ISCC PLUS och ISCC EU.
Varför certifiera enligt ISCC:s certifieringssystem?
ISCC-systemet hjälper produkttillverkare att ta ansvar och reducerar risken för att skapa en miljömässigt skadlig process. Certifiering är en pålitlig metod som hjälper kunder att identifiera vilka företag som erbjuder hållbara råvaror för jordbruk.
När ni certifierar er enligt ISCC-systemet kommer ni att:
Verka för att reducera utsläpp av växthusgaser.
Säkerställa hållbar användning av mark.
Garantera samarbetspartners och kunder att ert företag producerar och säljer hållbara produkter.
Verka för att skydda den naturliga biosfären.
Garantera social hållbarhet.
BM Certification kan tillhandahålla certifiering för ett stort antal av era jordbruksverksamheter samt revisioner av lantbruket på plats vilket gör att ni kan profilera er som ISCC-verifierade leverantörer på marknaden. BM Certification arbetar i enlighet med certifieringskriterierna för hållbarhet etablerade genom systemen ISCC PLUS och ISCC EU. BM Certification's gemensamma revisioner gör att vi kan ufärda båda certifikaten för era marknadsbehov.
ISCC EU omfattar insatsmaterial såsom alla typer av råvaror inom jordbruk och skogsnäring, avfall, rester, biogas och alger.
ISCC PLUS omfattar alla typer av råvaror för jordbruk och skogsnäring, jordbruksavfall och processrester.
Hur certifierar man sig?
De första stegen i att certifiera sig är att förstå hur ISCC-certifiering fungerar i er bransch med olika handelsvaror och på olika marknader. Nästa steg är att anlita BM Certification för att utföra hela certifieringsprocessen. Ni ska även registrera er för ISCC genom att fylla i registreringsformuläret.
Efter att ni slutit avtalet och registrerat er hos ISCC är det dags att implementera ISCC-kvalitetssystemet i företaget. Som ett resultat av en lyckad certifieringsrevision kommer ert företag att erhålla ett certifikat som bekräftar att ni arbetar i enlighet med ISCC-systemet. När ni erhåller certifikatet äger ni rätten att marknadsföra era produkter som hållbart material samt rätten att använda ISCC:s logotyp.
Kontakta BM Certification nu för få veta hur ni kan utveckla ert förtroende på marknaden genom att erbjuda certifierade produkter och hur ni säkerställer att ni följer kraven för ISCC.
Hållbar utveckling
Med tiden kommer de flesta organisationer att inse värdet av att arbeta hållbart. De anställdas handlingar, övertygelser, åsikter och attityder kan påverka hur klimatsäkerhet upplevs i hela organisationen. Därför är det viktigt att organisationen arbetar för principerna för klimatsäkerhet i organisationsprocesser, produktion och dagliga aktiviteter. Certifiering kan vara ett utmärkt verktyg för att implementera principer för klimatsäkerhet i en organisation och för att följa upp resultatet.
SIMILAR SERVICES THAT YOU MAY BE INTERESTED IN:
Vill du stänga formuläret?
Data kommer inte att sparas eller skickas.
Send us a message
Thank you! We have received your application!
We will get back to you shortly.